We Are The Manufacturer And Supplier Of Safety Valves Which Have The Following Types/Models:

Teleflo Safety Relief Valves, Teleflo Pressure Relief Valves, Teleflo Relief Valves, Teleflo SRV, Teleflo Safety Fittings, Teleflo Boiler Safety Valves, Teleflo Pneumatic Safety Valves, Teleflo Back Pressure Relief Valves, Etc.

We are one of the established manufacturers of Safety Relief Valves in this industry. Our range is manufactured as per the API/ASME codes and includes Full Life, 'Pop' type, Full Nozzle, and Screwed/Flanged Models. These are offered to clients in Sizes ranging from 15NB to 300 NB with standardized orifice, angle/straight patterns, and inverted-bottom spring mounted types. We procure the quality castings and fabricated (bar stocks) whilst providing them with special trims. These also comprise the required pressure and are hydro tested as per the industry standards.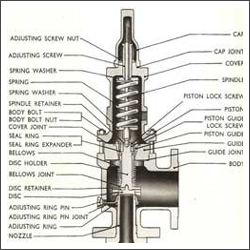 We offer our clients with a qualitative range of Flanged Safety Relief Valves. These are ideal for use in chemical, petrochemical, oil, pharmaceutical, fertilizer, and power industries. Our range comprises high reliability and is approved by the quality auditors under Indian Boiler Regulation (IBR), B.V., Lloyds and Chief Controller of Explosives. Moreover, these are also offered in customized specifications to cater the varied requirements of our clients.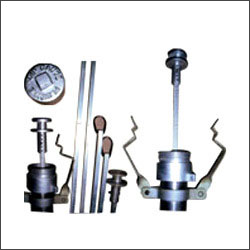 We are a big name in manufacturing and supplying a wide assortment of Safety Relief Valve (Type - TA 100). These safety relief valve manufactured by us using high quality raw material and are known for their durability. Our customers can avail these valves at attractive price.

A market study carried out by TELEFLO revealed, the large dependence of this country on imported Relief Valves is due to lack of availability of reliable and well designed types. The outcome was another First Time In India Product-Standardised Safety Relief Valves, manufactured by TELEFLO are of very high standard suitable to the chemical industries for all services including hard to handle fluids.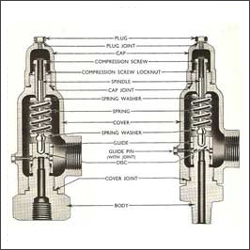 We are leading manufacturer and supplier of a wide range of Bar Stock Relief Valves (Type - 200 B). These bar stock relief valve are made up of high grade material and are supposed to be safr and durable in usage.