We Are The Manufacturer And Supplier of Level Switches Which Have the Following Types:

Teleflo Internal Top/Side Mounted Level Switches, External Cage Level Switches.

Backed with the team of experts, we present Level Switches. These level switches are used for controlling one or multi levels. These level switches are safe and durable in usage and available at best market price.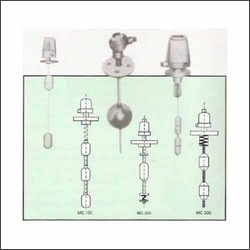 This Model MC 100: Top Mounted Single Level Control Switch is designed for vertical mounting at the top of the vessel. Connection is through screwed or flanged ends. And is suitable for liquid with specified gravity of 0.5 to 1.4. The switch is operated by magnetic piston which actuates the magnetic proximity switch. This switch is normally used for single level control and suitable for high immersion depths upto 1 meter.

Model MC 120: Top Mounted Multilevel Control Switch
This level control switch puts the high and low level limit control in one compact connection. This level control switch employes two switches and two float mechanisms to indicate high and low level and thereby allowing separate switch actions. The tandem float assemblies are provided for independent switch actuation.

Model MC 200: Top Mounted Centre Guided Reed Control Switch.
The float is guided by central tube. The float carries the magnet which moves up and down the central guide and actuate a reed switch provided at intervals enclosed in the central tube.

Model MC 300: Top Mounted Free Gravity Displacer Type
This top mounted level switch is operated by SS or Porcelain displacers which are suspended by a wire rope. The displacers can be mounted on the wire rope at different intervals. The rising liquid on reaching the displacer creates an upward buoyancy force which releases spring loaded magnetic piston in the enclosing tube. This actuates one or more proximity switches. This is ideal for underground tanks with very high depths. One or more switches can be provided for single or multi level controls.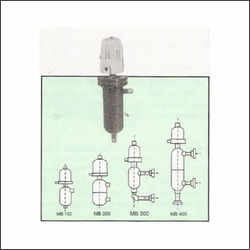 We are offering a wide range of External Cage Level Switches. These external cage level switches are used at working pressure ranging from vacuum to 3000psi. These switches are supposed to be safe and reliable in usage and are available at competitive market price.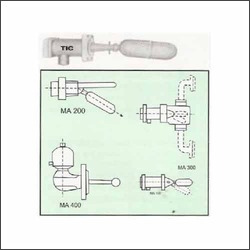 Teleflo level switches are suitable for fitting into tanks and pressure vessels for indicating and controlling the level under atmospheric, vacuum and pressure conditions, magnetic switches are snap action and glandless and eliminates any chance of leakage. Internal Side Mounted Level Switch is magnetically operated and is of micro, mercury or air valves tight. material of construction is SS 304, SS 316 or bronze. Switch Housing is of Cast Aluminum or stainless steel flame-proof/ weather- proof.

Application includes low / high level alarm, pump control, motorized valve control, diaphragm or piston, control valve operation.

These switches are normally mounted into sides of the tanks or pressure vessels. These level switches are of low differential and are normally used for single level control. They can be mounted externally through isolating valves for application like boilers, reactions-kettles, etc which can be isolated for regular servicing