We Are The Manufacturer And Supplier Of Teleflo Make Hydro Test Pumps Which Contains The Following Types:

Teleflo Hydro Test Pumps, Teleflo Manual & Air-Hydro Booster Test Pumps, Teleflo High Pressure Hydraulic Test Pumps.

We manufactures and supplies a wide range of Hydraulic Test Pumps which is appreciated by our clients for its various features such as compact size and sturdy construction.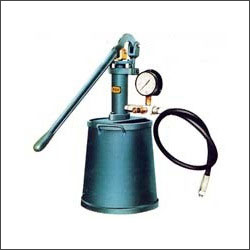 We manufactures and supplies manual hydro test pumps to avoid undue problems. The vip hydraulic test pumps are portable type and can be easily handled by one man. Pump unit mounted on fabricated m. S pail which stores liquid for testing as well as provides self base for testing separate foundation is not necessary.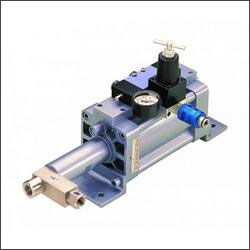 We offer Air-Hydro (Booster) Test Pumps. for our clients as per their requirment.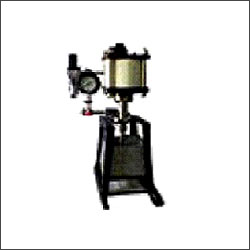 The Hydraulic Pressure Test Pump is compact weight and can be unbolted to carry easily. Stand is designed in such a way top keep on flat / plane surface and operators without any foundation. Even for high pressure pumps no fixing or foundation is needed. All the working parts are made of stainless steel to the specified pressure. The threaded so that any be easily replaced at site. Accessories pressure gauge, check valve, siphon, needle valve, hydraulic hose provided on request.